Best Mortgage Loans in India
Mortgage Loans are obtained by pledging your property to the lender as collateral. This falls under the category of Secured loans and one can get this for any personal requirements such as buying a house, for medical expenses, or for your child's higher education oversees and so on. The mortgage can be your own house (self-occupied or rented to others), commercial property, land owned by you etc. The banks and financial institutions advance mortgage loans based on your credit history, your income, existing EMIs and your savings. As this is a secured loan, if you fail to repay the loan (principal and interest) banks will take ownership of the collateral.
Components of a Mortgage Loan
Banks or financial institutions will lend upto 60 – 70% of the collateral value as loan amount which can be repaid in tenures ranging from 10 – 30 years. In case you are taking a mortgage loan to buy a house, you will need to pay a lump sum as down payment which is usually 20% of the purchasing price and your regular monthly EMIs.
EMIs include the Principal and the Interest – Principal is the total loan amount you borrow excluding down payment and Interest is the amount charged by your lending institution as a percentage over the Principal. Most of the financial institutions now insist on Mortgage insurance to protect the collateral against losses from fire, storms, theft, floods etc. Each EMI consists of a portion of the principal amount and the interest amount. Usually, the interest portions are higher in the initial EMI's and reduce as the EMI's progress. On the other hand, the EMI adjusted against the principal amount is lower at the start of EMI repayment and increases as the tenure progresses. The gradual repayment of both the principal and the accumulated interest is called amortization.
---
Mortgage Loans for All Profiles
There are multiple banks which offer personal loans such as HDFC Bank, ICICI Bank, Kotak bank, Axis bank and many more. There are also multiple NBFCs such as Bajaj Finserv, Fullerton, Tata Capital, etc which also offer unsecured personal loans according to your profile.
Documents required for Mortgage Loans
Documentation can be a difficult task when it comes to any kind of financial service. For Mortgage Loans, we make it easier for you and help you with your documentation.
Check Documents Required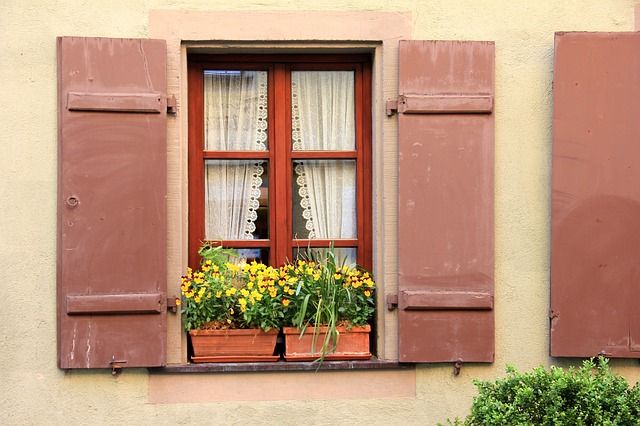 Mortgage Loans - What & How?
Only few have the privilege to put a chuck of money for an expensive buy without a loan such as buying a home or for your children's education abroad, for the lavish wedding you dreamt of or to expand your business or for any of your biggest buys and so on. If you aren't one of them and running low on chunk of liquid cash and have a residential or commercial property of your own, the best option is to take a loan against your property.
A loan against property (LAP) is a loan advanced to customer against mortgage of property. Property can be Residential (self-occupied or rented) or Commercial property, more valued if the property is insured. The maximum loan amount advanced is certain percentage of the property's market value usually around 40 to 60%, amount can vary from 10 lakhs to 3 crores. Loan can be repaid in easy EMIs and most of the banks even offer foreclosure with minimal charges. As LAP are secured loans, the Interest rate charged is lesser than personal loans and can vary between 12 – 16%, the loan tenure will be maximum for 15 years. Due to the long tenure for repayment and competitive interest rates, EMIs are usually lower in LAP when compared to other loans.
Below are the different types of interest rates charged on Mortgage Loan,
Fixed Interest Rates
The rate of interest on your mortgage loan will never change and remain fixed over the life of the loan, due to this your monthly EMIs will also not change during the tenure of the loan. The advantage of fixed rate of interest is that your EMIs will never fluctuate based on the economic condition; when the interest rates are lower during the recession and vice versa. Your EMIs is also dependent on the tenure of your loan.
Adjustable or Floating Interest Rate
Here the interest rate on your mortgage loan changes with economic environment, usually it changes once every year but there are different options where it changes every six months, 2 years and financial institutions also offer hybrid of fixed and floating, where for first five years it will be fixed and later floating till the end of the tenure and so on. The changing interest rates will affect the size of your EMI. This is more attractive to borrowers because the initial rates are lower than fixed-rate mortgage. There will be limits to how high your interest rate can go over the life of the loan and how much your EMI may change with each adjustment. Its riskier to take loans without understanding these caps.
Who can avail Mortgage loans?
A salaried individual working in a known organization with a minimum of 3 years' service and Rs. 40,000 salary with age between 21 to 60 years can avail a Mortgage loan. In the case of self-employed professionals, it includes all these along with ITR statements from the last 3 years with a minimum profit of 2 lakhs.
Below are the most important factors to keep in mind before taking a mortgage loan,
One, your capacity to repay which means that you must be able to afford the EMIs. Now it is easy to find out your EMI with nifty tools at your disposal. For example a site like say https://cashkumar.com/flat-interest-rate-vs-reducing-balance-interest-rate-calculator can help you find out the EMI for a specific loan amount and tenure if you enter your financial specifications. You can work around with the loan amount and tenure to find out the specific EMI you can afford. This can help you decide the loan amount you need to borrow.
The second important factor is the bank from which you avail the loan which affects your rate of interest. You cannot assume that a specific bank which holds your account will extend you the best terms of principal, rate of interest and tenure. You must shop around and look at the terms offered by all the banks in the market. Another bank might give you a better deal based on the company you work in or your CIBIL Score. So we advise you not to take a deal from a call center but check with Cashkumar to not just compare banks but also get consulted by experts and get doorstep service.

Are you ready to explore the different options available for your Mortgage Loan?
Get your Mortgage Loan