[No relevant pictures available of the new notes :)]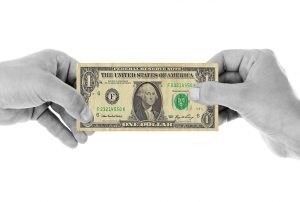 We are going to tell you some stories and want to see if you can identify with them…Let's start!
Vijay is a young man of 25 and is employed with a high tech start up. The company works on devices to automate security in vehicles and has been operating for the past 1.5 years. They recently received a substantial round of funding and are poised to make it big. Vijay earns 40K a month and has a total work experience of 2 years. He needed a short-term loan of 50K recently to pay his rental deposit but was declined by his bank because his company had been in existence for just 1.5 years.
Smitha works in an MNC as an analyst and has been employed there for over 5 years. Because she wanted a more flexible work-life balance, she chose to be a consultant there rather than be on the rolls. She recently needed 70K for some renovation work in her house and approached an NBFC. But the request was declined because she was a consultant and paying pf.
Mazhar is a sales manager employed with a well-known MNC in Pune. As a family man he has many commitments the most important of which is a home loan whose EMI amounts to 60% of his monthly salary. Mazhar required a lakh recently to fund a vacation for his family to Sri Lanka and so he applied for a loan. The request was rejected because his salary was highly leveraged due the home loan even though he could afford the EMI.
Isnt it ironic that all these guys who could get a loan and were able as well as willing to repay were still declined by banks and NBFCs. Are the financial institutions wrong…maybe not as they have some good rules. Do Vijay, Smitha and Mazhar not qualify for a loan…well it's a subjective call and depends on person to person. So why not give that call back to the person. After all it is the money they get from people that banks use to give loans….right!!!
Welcome all then to the world of peer to peer lending…a method which allows people having money to give loans at an interest rate to people in need of money. So instead of a bank making the decision of giving a loan, it is the person himself/herself who chooses which borrower to give a loan to. Is this risky for the lender…ofcourse it is because he can lose money. But then if it was as risky then the banks would not be in business anyway. It is estimated that only 0.6-3% of all personal loans given by financial institutions turn bad. And when one can lend as little as Rs. 1000 to each borrower and be able to lend to as many as possible at attractive interest rates, the risk becomes acceptable. Especially since the length of the loan is only between 1 to 12 months.
Borrowers get a raw deal sometimes for no fault of their except for their circumstance. The 3 above made no mistake but it is just their situation which is stopping them from getting a loan. You can see this around you…its difficult to get a loan if you are- working in a small company, new company, as a consultant, have many loans, need smaller amounts etc etc. With short term loans from individual lenders it is now possible to fund requirements not met by banks or NBFCs. The many benefits is a topic for later but the good news is that it is possible.
So here is introducing short-term peer to peer lending facilitated by Cashkumar!!! Borrowers and Lenders…we salute the winners.