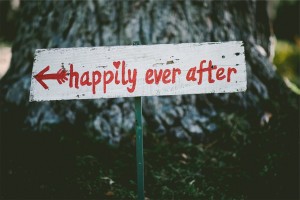 So here is the thing you may ask…Hey I come from a decent financial background and there is no need for me to take a LOAN to get married. I mean why would I really want an EMI when Iam just getting on this road to a blissful and happy life? How much can a marriage cost and even if the dream wedding is expensive I will just scale down my dream…
Well, for starters we hope you never scale down your dreams and secondly we think it will not be a burden. What you lose from an EMI, you gain far more from in terms of happiness, joy and a wonderful future. So we will give you an example and you let us know whether you identify with it.
Let us start by telling you a story about Arjun and Pallavi. Arjun comes from a well settled family with retired parents. He works for a reputed firm in the marketing department with a monthly net take home of Rs. 50,000. Pallavi also comes from a similar background and is working with an IT company for a similar salary. So for starters no problems here and a recipe for a perfect union.
They both live in Mumbai in separate shared apartments, but will obviously move in together after marriage. Both have savings of about Rs. 2 lakh each which they have invested, and about 1 lakh each which is cash in hand. They have no problems because their wedding is being sponsored by their parents who have budgeted about Rs. 7 lakhs for the ceremony. The two want a simple wedding with relatives and friends partaking in their joy.
Now coming to the objective part of a marriage…the budget. While Arjun and Pallavi want a simple ceremony with an after party, the parents insist on having one performed with all rituals. What would be the cost…Lets make a simple estimate!!!
Hall/Hotel booking (3 days)                                          – Rs. 1,50,000
Food for 200 guests (3 days)                                        – Rs. 1,80,000
Stay for 30 outstation for 2 nights                              – Rs.    50,000
Simple jewellery and clothes                                        – Rs. 2,00,000
Other Misc                                                                       – Rs.  1,00,000
That is Rs. 6,80,000 right…all expenses covered and the simple wedding they always wanted with a saving of 20k. Well here is where you miss the point. Arjun and Pallavi want their honeymoon to be special so they plan to visit Australia on a 7 day package worth a lakh. So they could draw on their cash in hand you can say!!!
Now they have to move in together after marriage. They scout around and find a nice 2bhk with a rent of Rs. 20,000 and deposit of Rs.2,00,000. They also need to buy furniture and goods worth Rs. 1,00,000 to start their life together. Should they spend all their cash in hand and break their investment (which lets assume is a mutual fund)?
The average 3 yearly rate of return on a top mutual fund is about 17% year on year. Now if Arjun and Pallavi were to take a joint personal loan of about Rs. 3,00,000 payable in 3 years then a low rate of interest (given their good jobs) would probably come to about 15%. Check about interest rates on this page. A saving of 2% year on year for the entire tenure of the loan. So in effect they will have the honeymoon of their dreams, settle down in a suitable house and still have Rs. 1,00,000 cash in hand for emergencies while not having to break any of their high-earning investments. A totally winning situation.
But your situation will obviously be different so check out the benefits objectively using this Eligibility Calculator and EMI Calculator and take an informed decision about your dreams and aspirations.