Best Marriage Loan in India at lowest Interest Rates
Weddings are an auspicious and significant occasion in one's life, celebrated with great enjoyment and excitement. We will help you make it extra special with customized Marriage Loans available through multiple banks and NBFCs.
---
What are Marriage Loans?
Obviously everyone wants to celebrate this occasion in the best way possible. Some want it to be a trend setter with an elaborate guest list, a radiant and extravagant venue as well as lavish variety of food. Others want the best ring for their partner or a beautiful wedding attire.
A new trend is for brides and grooms to fund their own weddings even though most engaged couples still depend on their parents. Whatever the case may be, this special occasion needs a lot of funds. A marriage loan or personal loan is a good option to pay for wedding expenses and make the day extra special without an immediate financial burden.
Most banks offer marriage loans under the bracket of personal loans. You can check and compare the interest rates, eligibility and more details across all banks with respect to marriage loans on this page.
Who can avail Marriage or Wedding Loans?
Well, any salaried individual working in a known organization with a minimum of 3 years service and Rs. 18,000 salary with age between 21-60 years can avail a marriage loan. Infact it is easier to go for a joint loan with your would be spouse or parent. In the case of self-employed professionals, it includes all these along with ITR statements from the last 3 years with a minimum profit of 2 lakhs. If you are a parent and are now retired, you can still avail a personal/marriage loan against your pension, upto an age limit of 70 and amount of 5 lakhs.
Marriage Loans for a Happy Married Life
There are multiple banks which offer marriage loans such as HDFC Bank, ICICI Bank, Kotak Bank, Axis Bank and many more. There are also multiple NBFCs such as Bajaj Finserv, Fullerton, Tata Capital etc which also offer unsecured personal loans according to your profile.
Documents required for Marriage Loans
Marriage loans are a type of Personal Loans but with a fixed motive. Thus the documents required mostly resemble the ones required for a Personal Loan.
Check Documents Required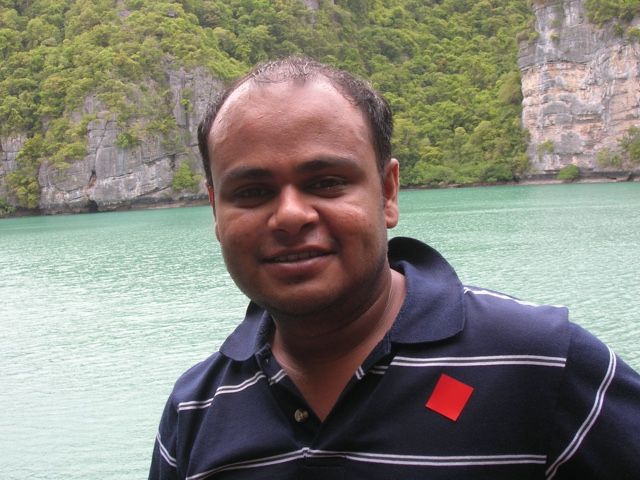 Vikas Mirmira
Marketing Head, Cashkumar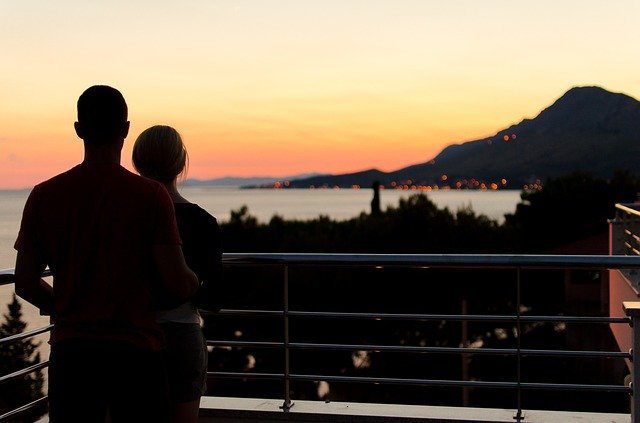 Marriages are made in Heaven, but financed on Earth
Marriage, an occasion of fun and festivities, a time when relatives and friends come together to celebrate a joyous occasion in the lives of two individuals embarking on a lifelong journey.
Marriages and weddings have always been a grand affair in India. We consider marriages to be a sacred union of two souls and hence we leave no stone unturned in making them an event of a lifetime. We want to ensure that everything is perfect and the occasion stands out in the minds of all invitees.
If you are about to get married or if the happy occasion is coming up in the life of your child, we are sure you must be in a phase of hectic planning. First you have the choice of outsourcing the marriage to a wedding planner or organizing the entire thing yourself. While the former choice does involve less leg work, the important decisions still have to be taken. In either case you will still have to take a call on the number of guests, venue, decorations, food and entertainment. In short, you have to fix on a budget for the wedding.
It is really critical, this decision on a budget. While you want the occasion to be memorable, there is a constraint on how much you can spend as a lump sum. Many couples and parents baulk at spending at lot at once. Some do manage to spend a tidy sum and get the wedding of their dreams but forget to account for after expenses like a honeymoon or moving in together. Couples and parents fail to realize that budgeting for a wedding is not about spending for 2 or 3 day event but about setting up a life.
So when you plan for it ensure that you look at an optimum scenario. First, look at what it will cost to stage a wedding of your dreams with all the guests you want, ceremonies required, ideal venue and the best food and entertainment. Along with this, add costs of after parties, religious travel/ceremonies required. Next, calculate the cost of going on an ideal honeymoon to a destination of your choice according to the level of luxury you expect. Finally add the critical costs of moving in together which is something that escapes the notice of most couples and their parents. We are sure that this might be substantial and you would not want to compromise on either expense. The second scenario might be that you have the money to cover both but do not want spend all of it at a single go. What do you do?
Marriage loans is the simple answer. All major banks and financial institutions are now happy to lend you a personal loan to cover expenses incurred for a marriage. So if you consider the entire expense to be X and you are willing to spend Y, you can still have an ideal wedding by borrowing X-Y from a bank. In fact it might make more sense to fund some of these expenses through a loan, even if you have the money, instead of spending all your cash in hand.
What are the most important factors I should think of before taking a marriage loan?
It is really important that you consider these two factors before taking a marriage loan. One, your capacity to repay which means that you must be able to afford the EMIs. Now it is easy to find out your EMI with nifty tools at your disposal. For example a site like say https://cashkumar.com/flat-interest-rate-vs-reducing-balance-interest-rate-calculator can help you find out the EMI for a specific loan amount and tenure if you enter your financial specifications. You can work around with the loan amount and tenure to find out the specific EMI you can afford. This can help you decide on a marriage/after-marriage budget and decide the lavishness of the occasion.
The second important factor is the bank from which you avail the loan which affects your rate of interest. You cannot assume that a specific bank which holds your account will extend you the best terms of principal, rate of interest and tenure. You must shop around and look at the terms offered by all the banks in the market. Another bank might give you a better deal based on the company you work in or your CIBIL Score. So we advise you not to take a deal from a call center but check with Cashkumar to not just compare banks but also get consulted by experts and get doorstep service.
Finally it's fair to say that matches are indeed made in heaven but they are solemnized on earth and money should never figure as the factor which decided how you celebrate it. This wedding season, take your time to budget for the wedding and your life after. And be sure that there is always help available if financial factors impede the union of you or your children.
Based on your eligibility in terms of credit score, place of employment, salary and other details you can get the best marriage loan interest rate in India. The wedding of your dream is only a step away. Fill in your details on this site and we will let you know which the marriage loan interest rate you can get from various banks and NBFCs. The instalment that you pay will depend on this rate and can be high or low determined by the bank that you take a loan from. You also have the peer-to-peer route provided on this platform if you are searching for wedding loan India. Our platform allows you to seek a loan from individual lenders through the P2P mechanism. Wedding loan interest rates in India will never be the same through the individual lending route. The parameters used to evaluate the loan request will be the traditional ones along with a unique social score. Wedding loan interest rates can be low depending on all these criteria and mutually agreed.
More Information about Instant Marriage Loans
Come the end of the year and we get caught up in the season of weddings ad marriages. The buzz and the vibe is entirely different affecting you all around. For single guys/girls it is about when you will get hitched next, for people getting married it is the anxiety of a commitment and for people managing the show it is about arrangements and finances. Every person involved undergoes an immense period of anxiety which is ofcourse topped off by happiness. Because a marriage is a unique concept that we as humans have ever thought of where two humans commit to each other for life and promise to share happiness and sorrows. So it is that while a wedding comes with a lot of heartburn in arrangements there is enormous joy at the end for facilitating a union of hearts and souls.
When it comes to India, there are certain unique aspects to a marriage or wedding with the prevalence of arranged marriages. This is not just a union of two people but also their families and friends to form a unique societal bond. The show, so to say, is handled by the families and we tend to make it a grand affair. It is also fair to say that India is still very much a place where we enter a matrimonial bond expecting it to last a lifetime. Heck we also think of marriage as a bond for seven lifetimes. The reason to bring this up is to highlight the aspect of treating a marriage or wedding ceremony itself as a once in a lifetime experience. And that is the reason, whether rich or poor, every couple and their families want a wedding to be a grand occasion with memories that last till death doth us apart.
In this pursuit, we leave no stone unturned and invest everything from time and effort to money and finances. It is said that the marriage/wedding industry in India is the only one that is not affected by recession and there is no reason to disbelieve that statement. The wedding market in India is estimated to be worth over $40 billion which is about 2.5 lakh crore. And this is just the surface of it because if you include such costs as honeymoon travel as well as relocation, which are only happening because two people are getting hitched, it would be worth much more. This eye-popping amount has to come from somewhere be it the marriage worth Rs.1 lakh or one costing several crores.
It is said that we put in all the investments of our life to see our sons or daughters get married. Being a sacred bond as it is and the ambition to make it memorable, we do not cut corners while funding a wedding. Then there is a matter of ambition and keeping up with the joneses. The marriage in our house has to be better and more lavish than that in the house of a relative or a friend. And if you are funding your own marriage then there is always the temptation to have it in an exotic place. It is not fun anymore to have nuptials in a bland city hotel. It has to be on the beach in Goa or at the backwaters in Kerala. Normal won't just do anymore when you are looking at the turning point in your life.
If you are rich then you can afford all this but as a middle class person you need to think hard and budget well to make this possible. And the purpose of this entire article is to say that all this is possible. Even when the money in hand does not allow you to dream big, you should because what is life if not a collection of picture perfect moments. You can afford to have the sun shine on your big day and get those appreciate glances and gestures through the route of marriage loans or wedding loans. These are nothing but unsecured loans advanced by banks, NBFCs, private financers and through peer-to-peer transaction which are based on your eligibility to repay. When taking wedding loans you need not pledge a security or collateral not do you need to have a guarantor to underwrite the loan. If you are in India then marriage loans are provided by nearly all major banks including HDFC, ICICI, Citibank, Axis, Kotak Mahindra and NBFCs like Tata Capital, Bajaj Finserv, Fullerton and a host of others. There are other routes of private finance and peer-to-peer borrowing which can also be a valuable source when you look for finance.
Why you should take Marriage Loans
Well the first few paragraphs of this article does contain a lot of points on why you might want to look for a wedding loan to finance a marriage. The point is that you obviously want to haven an occasion your grandchildren will ooh and aah over. You want the ceremony to be absolutely perfect, the invitees to have a gala time and everyone connected to be over the moon. That is why you might want a marriage loan...to stretch your budgets that extra bit and choose the ideal venue or destination, to serve a varied menu for your guests or to buy the best clothes and look like a dream.
These explain why you might voluntarily want a marriage loan to glitzify the upcoming nuptials for yourself or that of your child. But it does not satisfy the question you sceptics who are self-sufficient will have which is 'who let the dogs out?'…oh no sorry its 'why should I take a wedding loan?' Taking you back again to something listed in the earlier paragraphs about the wedding market. It is big but is enhanced if you count travel and relocation. To put this simply, a union is not just about the ceremony in itself but a host of other things including an engagement, small parties, religious ceremonies, honeymoon and relocation if it's a different city. All these will need to be costed and there is a fair chance that you might require funding for them. You cannot just assume that the wedding itself would be one cost and even if it is, there is no harm in thinking of paying it off in several instalments instead of burning all your money at once.
The point that in conclusion (of this point not the article) is that wedding is a big ticket expense and you might be better served to think on the following lines:
I should not put in all my money in the ceremony cause I need some for emergency so let me invest some and take a wedding loan for the rest. You can get a wedding loan starting Rs. 50,000 to about Rs. 10 lakh
I would want a barjatya kind of sanskari marriage with a 100 ceremonies or a johar kind of party wedding for which a loan can help
I want to take a selfie on top of the Eiffel tower with my new bride/groom on my honeymoon so I might fund it through a marriage loan now and pay later
I need to move into a bigger apartment after marriage so a wedding loan will help tide things over and pay of the relocation
I agree that wedding loans help so should I pop into the bank next door and ask for it?
Come on!!! You are getting married and if you think about doing this post marriage then you will be definitely ticked off by your spouse. So learn before you commit a mistake and read on whether you want a wedding loan in Mumbai, a marriage loan in Bangalore, a honeymoon loan in Delhi or a relocation loan in Chennai. Firstly do not pop into a bank and ask for a marriage loan because they are likely to tell you to ask your sasur for it. A wedding loan is nothing but a personal loan given as an unsecured advance to a loan seeker based on his/her eligibility. There is obviously a distinction when you add the usage of the loan although a lender is lightly concerned about this.
The other important point on why you should not go to a lender directly is because you are not assured of getting the best deal for your request. As you might or should know, banks apply different criteria when calculating the eligibility of a loan seeker. These factors might differ from bank to bank so you will get a different interest rate from each bank. Now as someone busy with the wedding preparations for yourself or your child, you will not have the time or inclination to enquire everywhere. So go to a loan aggregation platform and easily compare among the various options offered by different banks. We will come to the aspect of getting the best deal later but what we are saying is that don't be impulsive and pop into the next bank or NBFC.
Finally you just need to know that a loan aggregator devices products according to the need so when you search for a wedding loan, you are more likely to come across an aggregator. These sites understand your language and your need. What is more they will have tie-ups with various other sites which in the travel, venue, holiday and other categories presenting you with special deals from their partners. You will be able to able to avail these deals and make your wedding experience that much sweeter by applying for a marriage loan through an aggregator site. A great deal on loan, special discounts and personal service… what more could you want.
Where can I get a marriage loan from?
We said you should 'apply' for a loan through a loan aggregation platform but you will ultimately 'get' the loan from partner banks or NBFCs. These partners congregate on the platform which through an algorithm detects their offers and presents the best according to a given eligibility. But do not for a moment think that these are the only options available. There are any number of financial entities that you can choose from and opt for the best marriage loan deal including HDFC bank, ICICI bank, Axis bank, Citibank, Kotak bank, Tata Capital, Bajaj Finance, Fullerton etc.
You have two other options that are available through a unique mechanism called the peer-to-peer or p2p lending. This mechanism is nothing but connecting an individual to others and helping the exchange of money at a defined interest rate. This route is fast catching up and you can see loan aggregators facilitating p2p lending in India.
There is a way to crowd-source your need for a loan through a specific platform. What can also happen is that you get your wedding loan advanced by a single private lender. Many times if you eligibility parameters do not entirely match that of a bank, they may reject a request. So private finance could be your genie to help fulfil your wish.
Should I use a credit card to fund for things like apparel and jewellery?
Well you can do that if you are paying the money back before the expiry of the credit period but if not then it is as bad an idea as being a henchman in a sunny deol movie. You walk knowing fully well that your bones will get crunched. The normal interest rates on a credit card are so high that any outstanding amount you leave to pay later will balloon into a significant sum pretty soon. So while cards are good point of purchase tools when you want to avoid paying in cash, they are not recommended as a long term credit tool.
You are better off taking a marriage loan when you are in need of long-term finance. For one your eligibility makes a difference when you apply for a loan as compared to a credit card. On a card, you have a single interest rate whether you work for Ramu enterprises or Wayne enterprises. You are given no leniency or special treatment and who owns the card is not as important. In the case of a wedding loan, where you work will make a difference and you might get a loan for 14-15% interest rate as compared to nearly 30% that you might have to pay on a credit card.
Be aware of this and avoid making the mistake of making large purchases or paying for big ticket items on your card. Apply for a loan to finance the wedding where you will get much better rates. Even if you purchase something on a card, make sure you pay if off on time or eventually it might affect the state of your finances. A good idea is to budget for everything and look at what might be paid off with a card and eventually repaid before due date through personal finances. For the rest you can avail a marriage loan and get the convenience of paying it off in EMIs.
What are the eligibility criteria of banks, NBFCs and others when I apply for a loan?
As with jack nicholson's character in as good as it gets, banks and NBFCs are quite finicky about a lot of factors when evaluating a personal loan request. Various criteria like employment, credit history, documents, current liabilities etc are put under the lens before approving a wedding loan. The most important criteria which determines whether you are in or out is your credit score given by the organization called CIBIL. This is the entity which has a track of all of your financial history across all financial instruments. It provides a score based on all this which ranges from 0-900 and a score of 750 and above is considered a clean case to deal with. There are also instances where a -1 can be attached if you have no financial history…again a bad indicator for banks. You can use the free CIBIL Score estimator on various loan aggregation sites to get an indication of you current credit score. To get the actual score and a report on why it is so, you must go to the CIBIL site and get it after making a payment.
The second factor which influences eligibility criteria if your current place or employment or state of business. If you work with top companies recognized by these banks and financial institutions then the possibility of getting a loan as well as a lower interest rate is higher. If you work for an unrecognized company then it becomes difficult for a financial institution to risk money on you. This though might not be the case for a private lender as discussed when we come to the point later.
The next important factor is your salary and current liabilities that define your ability to repay a loan. If you have a high salary and low current liabilities like EMIs on loan or consumer finance, credit card outstanding etc then the chances of getting a loan are higher. If you have a lower salary then it indicated that you don't have the capacity to repay and hence banks might be reluctant to lend you a loan.
When it comes to the peer-to-peer mode of lending the most important factor considered is your ability to repay the loan. Private lenders might also demand a higher salary cap because a marriage loan is an unfruitful expense as compared to a business loan. It is not enhancing your ability to pay back so they might consider people from a higher income bracket to gain the necessary trust of repayment. There is a unique social score which is allocated by p2p lending platforms which is also used to judge eligibility. This social score calculated by an intelligent algorithm will summate interactions on social media platforms and validate risk-worthiness. I guess that huge friend list and constant updates on fb do work sometimes.
What should I look for when I take a wedding loan?
A wedding loan is after all a borrowing as well as a financial instrument so never forget that you will have to pay back. While having the wedding of your dreams is good, it should not wreck your future. It is good to stretch you quilt but not so far enough that it tears. So be mindful and borrow only the amount that you can pay back. You will also need to remember that you have to take care of extra needs after marriage so be careful to estimate the EMI that you can pay.
On the matter of the loan itself, you need to be careful about the interest rate and instalments that you pay. While interest rate is the most important thing in judging a blockbuster deal, never forget that there are other criteria like pre-payment and part payment. So judge the offers you get for your wedding loan carefully. If you plan to pay early then opt for the offer from the entity which has nil charges for pre-payment be it bank, NBFC or P2P loan.
What documentation do I need to put together in order to get a wedding loan?
You will need to keep copies of some documents ready when you apply for and get approved to get a marriage loan. But these are simple and not a big problem form you who keep meticulous records. If you are just as lazy as us then remember to have these documents in your name. These are required for any type of financial as well as some travel related requirements. These are:
Photographs of your latest handsome/beautiful self
An identity proof like passport, voter ID, aadhar, driving license or PAN card
Address like rent agreement, gas bill, passport if you live in a rented apartment or property documents, electricity bill, water bill if it is your own house
Bank statements for the previous 6 months
Salary slip for the previous 3 months
Proof of investments like FD, shares, fixed assets etc
Papers concerning any existing EMI
What can I use the money for after I take a marriage loan?
Nearly anything my good friends. That is the answer for the last question. You can use the money for absolutely anything apart from…buying gold or gold jewellery in any form. This is absolutely prohibited by the apex body which is the reserve Bank of India. But if you discount jewellery, you can use the wedding loan amount to take care of any of the expenses involved in a wedding including:
Booking a venue: getting kind of difficult these days to book a good convenient venue but some websites help you with this and also provide offers. Use the loan amount to book a venue of your choice. You can opt for any as far as it fits your budget and befittingly you can take a loan from Rs. 50,000 to Rs. 10 lakh and above based on your eligibility
Clothes and gifts: if designer clothes are your thing then the loan amount of some thousand to a couple of lakhs can also be used for your sartorial needs. Wedding trousseaus are obviously a big thing and a wedding loan is a good way to take care of such a personal need
Reception: feeding people well and catering to their tastes is important to all of us Indians. We believe that our guests should be well fed and Indian cuisine provides innumerable opportunities to do so. A wedding loan can be used to wine and dine our family and friends to make it something their remember all their lives
Honeymoon: this is probably the most important reason you and others like you are interested in taking a wedding loan. Most times when a young couple gets married, they do not have enough disposable income to go to a dream destination for their honeymoon. Now a honeymoon is that sweet trip that comes but once in life and we want to make it special. It just isn't the same to compromise on the location or things to do. A marriage loan will help fulfil this wish to have a once in a lifetime honeymoon with your spouse. It just isn't the same after a few years…isn't it.
Relocation: when you start a new life together with your spouse, there are a few essentials that have to be in place. This includes a bigger house if you live apart from parents, household essentials, entertainment etc. Taking a wedding loan defrays your cost and helps you have something in the bank for these needs. For instance if you spend all your money on the wedding then you might not be able to immediately get the fridge, TV, washing machine, sofa for your new domestic life. So get a loan for your wedding and save money for the comforts you need.
Coming to the last point (and this is honestly the last) you can have that dream wedding you want if you plan well and tap sources of finance open to you like marriage loans. But also exercise some caution and don't go overboard. Coz taking a loan is a tightrope walk just like a successful marriage. Best of luck for both.
Marriage Loan Reviews
Cashkumar Marriage Loan is rated 4.0 / 5.0 by 14 users
Your reviews motivate us and help us make our service even better
Cashkumar has been rated an average
4.0
/ 5 by
14
users

Are you ready to explore the different options available for your Marriage Loan?
Get your Marriage Loan