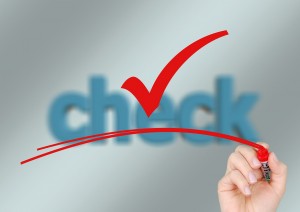 Personal loans are a huge market these days with thousands of crores of rupees being disbursed every year by banks, financial institutions and private lenders to help borrowers tide over their needs. In older days, debt was considered taboo and hence the takers for personal loans were much lower than today. But with changing times, higher disposable incomes and growing requirements the entire scene has changed. So while a young IT professional in Bangalore might take a Cashkumar personal loan to buy a high end iPhone, some woman might take a personal loan in Mumbai to fund her foreign travel while a business man might take a personal loan in Delhi to fund his expansion.
So while being aware of its great use, you also need to monitor whether you have got a good personal loan and periodically check its health. Here are some of the factors you need to keep monitoring at the start and on a periodic basis about your personal loan:
So take care and keep checking and be on top of these vital signs of your personal loan. It is a wonderful fiscal instrument which can be put to many uses but like a small fire which provides you with warmth, you also need to make sure that it doesn't spread and burn down the house. Keep monitoring, ensure that you pay the least amount of interest and keep away from delays and defaults. Closely monitoring a personal loan can actually accrue you a lot of savings as well as eliminate any unwanted headaches.