Have you ever imagined an instance when one of your near or dear one has been hospitalised? The hospital authorities told you that the amount required for the surgery is in lakhs and you were short of funds? We pray that this instance never occurs. However, in case if it does come to pass you might not be in the state of mind to explore avenues of sourcing money. So here is where the fall-back of a medical loan from a reputed bank could help you. There was an interesting article in the media a while back on this issue which can be found here.
---
What are Medical Loans?
A medical loan can be used for multiple emergency purposes such as an operation, surgery, procedure, therapy and so on. One case known to only a few is when one of the banks came to the rescue of an employee working in one of the MNC's in Bangalore. He needed 12 lakhs for his mother's treatment and managed to get a loan in quick time. This helped him cover the expenses that were incurred for the treatment.
A medical loan falls under the unsecured category of personal loans. There are multiple banks like ICICI, HDFC etc and other financial institutions which offer medical loans. The interest rate for a medical loan is dependent on multiple parameters such as the company you work for, your salary bracket, the city you are present in and so on.
Most banks offer medical loans under the bracket of personal loans. You can check and compare the interest rates, eligibility and more details, across all banks, with respect to medical loans here on this page.
---
Go ahead and apply for a medical loan. It is as easy as taking a stroll in the park and we would be really glad if it helps you in emergency situations and makes you/your kin get better.
Get a Medical Loan
Medical Loans for a Healthy Life
There are multiple banks which offer medical loans such as HDFC Bank, ICICI Bank, Kotak Bank and many more. There are also multiple NBFCs such as Fullerton, Tata Capital etc which also offer unsecured medical loans according to your profile.
Medical Loans by Cashkumar is rated
4.7 / 5.0 by 5 users
Documents required for Medical Loans
Medical loans are a type of Personal Loans but with a fixed motive. Thus the documents required mostly resemble the ones required for a Personal Loan.
Check Documents Required
Medical Loan Features
Interest rates varying from 12% to 35%
Age of the applicant from 21 – 65 yrs
available for salaried and self-employed
No Collateral, security or guarantor requirement
Its available from 10,000 to 30,00,000
Repayment tenures from 1 – 5 years
Pre-closure facility – charges applicable*
Repayable in EMIs with various repayment choices ECS, AD or PDC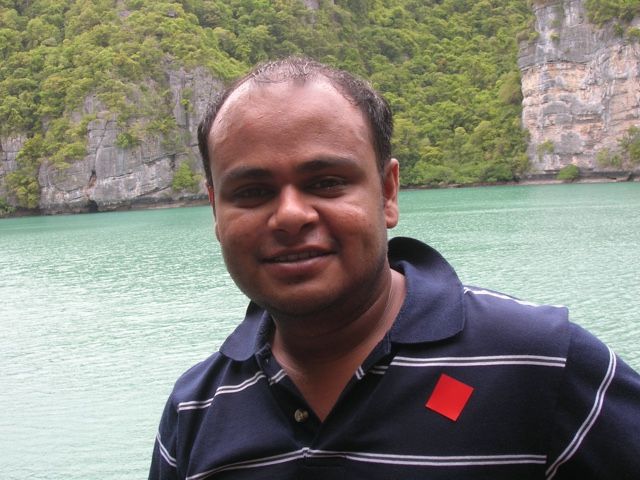 Vikas Mirmira
Marketing Head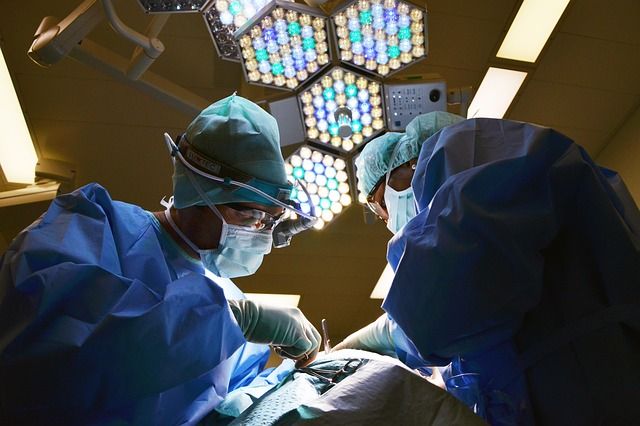 Medical Loans - Your Friend in Need
Emergencies can crop up anytime but a friend you can count on in times of need is Medical Loans
Life is beautiful and we all wish to lead a happy, healthy and secure span along with our loved ones. But accidents and ailments are a part and parcel of living and you never know what sudden twists life might have in store. So we all try to secure ourselves as much as possible against such twists with a financial cocoon of investments and insurance.
But it is not always enough. Situations might arise where the cover is inadequate or the need for an expensive procedure or a prolonged treatment which requires additional funds. In such a case we will not hesitate to put everything on the line for yourself or your loved ones. We take out savings, break investments and even sell property to protect and save the ones dearest to us.
While most times it helps, in some extreme cases more funds are required and Medical Loans can provide a ray of light. All major banks like ICICI, HDFC, Kotak etc and financial institutions like Tata and Fullerton now offer personal loans to cover medical expenses with easy EMIs. They provide quick personal loans with easy and instant approval and simple documentation if you meet the required eligibility. So help can be at hand quickly to meet any emergency scenario.
Let us take two typical situations and see how medical loans can help. In the first, you can imagine a long term treatment or therapy required to cure a malady. Such a situation requires a steady flow to pay hospital bills and but medicines. While regular income might cover a part of these expenses, a supplementary source is required. In some cases such long term therapy might require an initial lumpsum payment. In such a case a medical loan will help cover the charges and you can repay it with easy EMIs.
In the second case, an emergency like an accident might crop up requiring urgent funds. We all would feel pretty lost about arranging funds at such short notice. So while most banks offer quick approval, it might still ot be adequate for the situation. In such a circumstance, we hope to rely on friends and relatives for help. But we know that they have to be repaid as soon as possible and a medical loan will help do so in just a few days providing you the option of repaying it over a period of time.
But in the hurry of an emergency do not forget that your interests need to be protected. Do not jump at the first offer of a loan and please ensure to visit a site like https://cashkumar.com to get the most appropriate personal loan offer in quick time. We protect your interests and get as low an interest rate as possible from among the many banks and NBFCs. We also help with the documentation to ensure a low turnaround time. So you get the money in your account quickly without delay.
Life is precious, so be informed of every source which can help you to sustain and nurture that of yourself and your loved ones.
Medical Loan Reviews
Cashkumar Medical Loan is rated 4.7 / 5.0 by 5 users
Your reviews motivate us and help us make our service even better
Medical Loans by Cashkumar has been rated
4.7/5.0
by
5 users

Are you ready to explore the different options available for your Medical Loan?
Get your Medical Loan