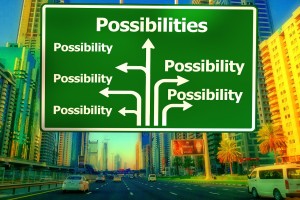 It is great if you know it and this will be helpful if you don't but I hope all of you read it. A Personal Loan is a very flexible financial instrument and can be put to great use in your hands. I will compare it to a dialogue from a famous Telugu movie (and you will instantly guess the movie if you know Telugu). A Personal Loan in your hand is like the Chakra in lord Vishnu's hand, it's like the trident in lord Shiva's hand. To lose the exaggeration, it is a very helpful tool for people in need, who are ofcourse eligible enough to get one.
There are many reasons you can take it for so I am listing some of the more popular reasons according to the terminology used. Be sure when you take a loan to guard against these 5 cons. Also check all banks like this NBFC's like this, know about interest rates, CIBIL score and other criteria in your city through a loan aggregator site. Let's start with the list then and when we are finished I will show you something amazing:
Wedding Loans: As is obvious this loan is taken to sponsor a part of or a whole wedding depending on the amount. Whether you are the bride/groom or the father of one, you will always feel that you can do that little bit extra to make the occasion memorable. What with the kind of fights we see for reception halls come wedding season or the choice of goa as a destination, we always need extra. Wedding loans provide you that leeway. So use the money to hire Baand, Baaja, Baraat to be your wedding planners, use a Masterchef to cater or simply pack away for a honeymoon in Italy. You can also use it to start your new life together.
Travel Loans: 'It's a great day for singing a song, It's a great day for mooooving along'…hums Al Pacino's character in the movie Scent of a Woman while at his favourite destination…New York. While the refrain doesn't take a good turn from there you can use just these two lines when on your dream holiday. You are young and you can't wait anymore. The places we want to travel to are now easily within reach. So Travel Loans provide you a way to visit them and do it now. So use the money to pay for tickets, book hotels, book a tour or just undertake a Zindagi Na Milegi Dobara kind of adventure.
Renovation Loans: Change is all around us and even though you might not notice, you will be influenced by it. The age, fashion, technology and media cause this change around you and make you move with the times. So you change the décor in your house, buy new and more expensive stuff or upgrade all your gadgets. All this needs money and one of the best ways to better your life is through Renovation Loans. You can use the money to redo or paint your house, change the furniture and fittings or just buy a top-end BOSE sound system for your house.
Special Occasion Loans: Life is not just about the above special moments or journeys. There are many other memorable occasions that come along. Just ask any fan of our television soaps!! In every other episode there is a sagai or godh bharai or naamkaran or annaprashan or mundan or any number of birthdays. While it may not be every day like a soap these moments do come in your life and a decent celebration is in order. Another case which does ring a bell for us is to buy that diamond necklace for the better half on our 10th anniversary (if you are reading, sorry if it is kind of late honey!). A Special Occasion Loan will come handy even if it if for a small amount between Rs. 50,000 to Rs. 1,00,000.
Medical Loans: Now for the most serious one where life itself is in balance. Many times life hits us hard and we might not be in a position to take the fall. Money is needed to support your life or that of a loved one. Mishaps can call for surgeries, illness can call for treatment and convalescence can call for therapy. In all cases, medical help is expensive these days and you need an avenue to obtain the money required to live on. A medical loan offers a quick and easy approval mechanism if you are eligible.
Debt Reconciliation: A debt trap is such an easy one to fall into. I will give me own example and no one else's. When I was young and out of college I got a credit card and with all the independence I used it beyond my means. To service it and live well, I took another loan till I could sustain no more. While I was able to come out with the help of my parents, many cant. A DC, as it is called, will help you get all debts together under a single loan so paying off is easier. Banks also relent and advance a better rate of interest for this.
Balance Transfer: Sometime even with a loan, which you are servicing well, you might come to need extra money. Or you might look for a better rate of interest. At this time you might want to approach another bank seeking a fresh loan for the amount you require as also transfer the balance amount of your previous loan to this bank. This helps in having a single loan to keep track of and in some cases might also yield a lower rate of interest.
These are just a few things which you can do through a well-planned and well-budgeted Personal Loan. Do let us know if you can think of more uses. But as we said earlier be careful and plan well. We are happy to help if we can and remember 'with great power comes great responsibility'. Use the power well and learn your responsibility through our Flat vs Reducing EMI Calculator.